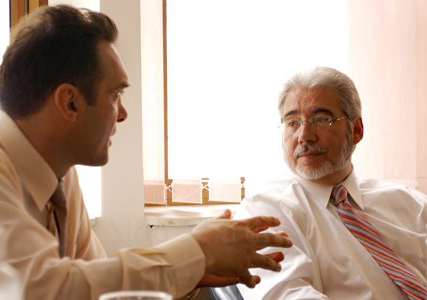 Aldo J. Martinez, principal of AJM Advisory, has over thirty-five years of experience in financial markets regulation at the NYSE Euronext and in the securities industry.
As, Vice President, Market Surveillance Division (MKS) in the Special Counsel, Trading Correspondence and Options Surveillance Department, he was responsible for MKS regulatory and legal matters including representation in trading investigations conducted by MKS involving federal securities laws and NYSE rules. He led the coordination in regulatory merger task force and special projects, such as regulatory merger of NYSE and NYSE Arca; developing a Divisional training program to provide staff with relevant knowledge including fraud, criminal activity such as customer "intrusion" cases and market making activities; and representing the NYSE Euronext by coordinating regulatory initiatives involving 36 U.S. and non-U.S. markets members in the Intermarket Surveillance Group (ISG). Aldo also evaluated evidence indicating whether markets were maintained in a fair and orderly manner and coordinated a Division-wide New Products Committee which assessed new trading products for impact on surveillance functions. He was responsible for conducting several Options surveillances of the NYSE Arca market, maintaining the MKS Business Continuity Plan and participated in the review of new issuer listing applications for qualification with NYSE and NYSE Arca company listing standards.
While at the NYSE Euronext, Aldo held the position as Vice President (MKS) Market Trading Analysis II (MTAII) for 15 years and headed the department responsible for detection and investigation of insider trading, and market manipulation at the NYSE and other trading abuses. He instituted effective team approach to revitalize the NYSE Insider Trading Surveillance program after the insider trading scandals of the 1980s which led to the development of sophisticated, state of the art automated systems to detect trading violations in ever evolving market structure and increasing volume of trading. He proudly represented the NYSE in the ISG and his collaboration with ISG members led the evolution of the ISG into a truly international regulatory cooperative network of 36 exchanges and markets around the world. Aldo also developed and was responsible for the MKS Business Continuity Plan.
Aldo Martinez's earlier years at the NYSE involved holding positions as Managing Director - MTAII; Director - Regulatory Quality Review (RQR) MKS Program - evaluated the MKS surveillance programs for effectiveness and efficiency and internal audit for regulatory processes; Attorney - Special Counsel (MKS and NYSE Enforcement Division) - represented and led the NYSE with over 18 successful disciplinary hearings involving market trading violations and cases involving violations of federal securities laws and NYSE rules. Aldo has 9 years of trading floor experience. He also served as assistant to the General Counsel at Spear Leeds & Kellogg where his duties extended to trading in NASDAQ stocks, options and futures clearing and investment banking as well as block proprietary trading and NYSE Floor trading.
Throughout Aldo's career, he has given regulatory presentations to U.S. and non-U.S. government officials, dignitaries and market centers, participated in SEC international seminars and State panels and he has been interviewed by national and international print and broadcast media (e.g. CNN Espanol). Aldo also has a passion and true skill set in training, teaching and motivational speaking.
Seton Hall School of Law, New Jersey
Degree: Juris Doctor (JD) 1983
St. Peter's College, New Jersey
Degree: Bachelor of Science (BS) - Business Administration 1977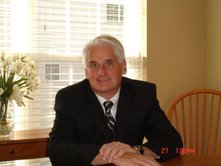 Joseph J. Cella III, a principal of AJM Advisory, has 33 years of securities industry regulatory experience in both the private and public sector.
He was Chief of the Office of Market Surveillance, Division of Enforcement, U.S. Securities and Exchange Commission, Washington, D.C. from 1994 until 2007. In this capacity, he was the principal point of contact between the Commission's enforcement program and the market surveillance departments of all domestic and international marketplaces. His responsibilities included receipt, evaluation and disposition of market related referrals to the Division, supervision of staff conducting trading related investigations, advising senior Division staff of emerging trends in market activity that may indicate illegal conduct, coordination with other Commission Divisions and Offices on proposed regulations and training for Commission staff. In 2004, he received the Commission's prestigious Irving M. Pollack Award.
He was the Division's representative to the Intermarket Surveillance Group and worked regularly with his counterparts in other nations on general surveillance and investigative matters. He has extensive experience working with domestic and international criminal investigative agencies including the Federal Bureau of Investigation and the Royal Canadian Mounted Police.
Prior to joining the staff of the Commission, Mr. Cella was Senior Vice President, Co-Director of Compliance with Jefferies and Co., Inc, an international securities broker-dealer.
Boston College, Chestnut Hill, MA
Degree: BSBA Finance 1974